COVID-19: An update from the Coal Authority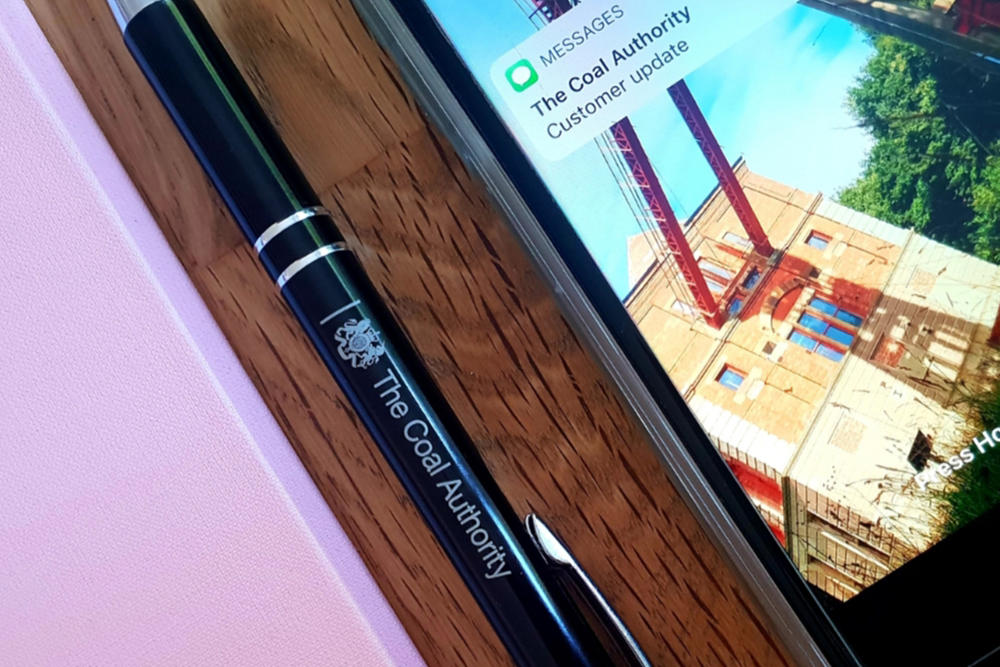 We are continually and safely adapting our ways of working based on the latest government guidance and actively listening and working collaboratively with our customers, suppliers and stakeholders. It's important for us to make sure that we regularly review our support and services in our mission to make a better future for people and the environment in mining areas.
Latest update: 3 September, 2020
Adapting our ways of working
As with many organisations at the moment, our teams have adapted safely to working away from the office to ensure continuity of our products and services where it has been safe and possible to do so.
Our Coal Authority mining report validity period returns back to the normal 90 days
In June we made the decision to temporarily increase our Coal Authority mining report validity period from 90 to 180 days to support our customers who were facing challenges with disruption to house moving completion dates. This extension was very well received by our customers. If you purchased a report between 31 March and the 31 August, your report will still be valid for 180 days from the point of purchase.

Now that the property market is back up and moving again, from 1 September 2020 we returned to our standard mining report validity period of 90 days. This means that for mining reports purchased from 1 September we will only notify you if there's been a change in information within 90 days of the date of purchase. If you have any questions about these changes you can contact your account manager directly or a member of the team to help by calling 0345 762 6848 or emailing intouch@groundstability.com
Access to our Mining Heritage Centre
Our Mining Heritage Centre remains closed to the public. We hope that it will reopen again in the autumn, after we have carried out some necessary building work. Whilst it is closed, we have put into place some strictly controlled measures to enable a small number of our colleagues to safely access our paper records. This means that we can now process hard copy documents or reports from our archives, including claims history and hazard reports. Our customer services team is working hard to process these requests.
Update on our claims history and hazard reports
Our claims history and hazard reports are now being processed as normal. Please do get in touch with a member of our customer services team if you would like any help with ordering one of these.
Contacting us
We are now in a position where we are periodically able to access postal mail sent to our offices in Mansfield once more. However we would still request that, where possible, you continue to contact us via our online services or by telephone.
Our customer standards
Some of our service response times may be taking longer than usual – we hope you'll bear with us as we do our best to continue to process your orders. For more information on our latest service responses times read our customer standards.
We're here to support you and give you peace of mind
Our paused price changes to continue until 31 March 2021
We understand and recognise that there is still a lot changing for our customers and that everyone is adapting to different ways of working. We're committed to listening to our customers and providing as much support as we can during these fast-moving and challenging times.
That's why we have decided to pause any changes to our pricing on our Coal Authority products and services until 31 March, 2021.
Read more about our paused price changes.
Online payments – an update from us
We've made some positive new security updates to our online payments system to protect your payments with us. For more information see the latest security update blog.
An update for our supply chain partners
As COVID-19 restrictions continue to ease, we know from discussions with our framework suppliers that many of you are starting to safely get back to work and are keen to take appropriate projects forwards.
Read the latest information for our supply chain partners.
Protecting the public and the environment
Our commitment to our essential work to keep the public and the environment safe continues. Interestingly we have responded to a similar amount of incidents during the lockdown period as we would normally see at this time of year.
Our project work has also continued where it has been safe to do so. We have recently completed work with the owner of Thoresby Hall in Nottinghamshire, to repair minor subsidence damage, both inside and out, which followed a crack in the ground underneath the corner of the landmark building.
Read about repairs to the grade I listed hotel, Thoresby Hall in Nottinghamshire.
Earlier this year the Welsh and UK Governments asked us to coordinate a review of all coal tips throughout Wales to assess any risk posed to people or property. This vital public safety work continues and we are working closely with partners including the Welsh Local Government Association, local authorities and Natural Resources Wales. Good progress is being made despite the current restrictions.
You can read more about our essential work in Wales or, for more information and safety advice about historical sites in Wales, call our coal tip safety team on 0800 021 9230.
Our 24/7 hazard line service along with our work to protect drinking water continue to be absolute priorities for the Coal Authority. Please continue to report coal mining hazards or concerns on 01623 646333.
See other examples of our recent work to protect the public and the environment.
Our digital services
We're pleased to confirm that access to our digital platforms continue to be available.
You can access our unique coal mining information platform via our interactive map viewer.
Our digital online ordering platform also remains fully operational and available to you 24/7 if you need to order a mining report. If you have any questions or need further support please get in touch with a member of our team.
Staying in touch with us
To ensure we are providing our customers with the best possible service, we will continue to monitor the latest guidelines regarding COVID-19 and notify you and provide further updates on this page where adjustments are necessary. In line with government guidance, and consultation with our staff we have developed a risk assessment for COVID-19.
If you would like any general advice or if would like to speak to us about any of our products or services, please contact us on 0345 762 6848.
If you would like to stay up to date with our latest information, you can follow us on social media. You can find us on Linkedin and on Twitter.
You can also sign up to get our monthly industry and information updates.