COVID-19: An update from the Coal Authority – January 2021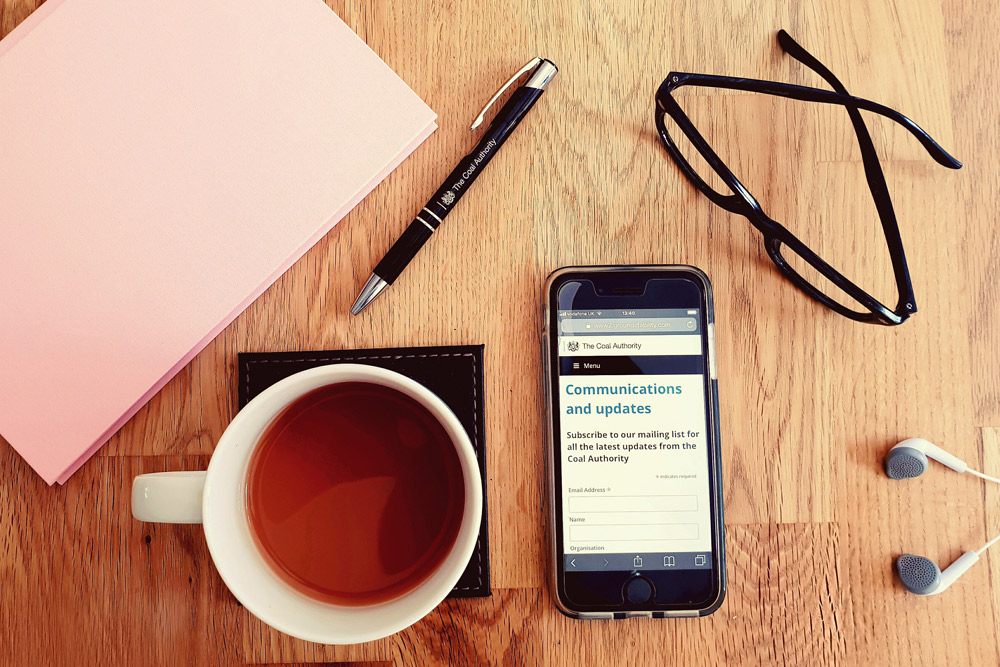 We continue to review the products and services that we provide in light of the latest government guidance, in our mission to make a better future for people and the environment in mining areas. We are safely adapting our ways of working, actively listening to and working collaboratively with our customers, suppliers and stakeholders.
Latest update: 7 January, 2021
Adapting our ways of working
Following recent government guidance from the English, Welsh and Scottish governments, we continue to deliver our services safely and remotely away from the office. Whilst a lot is still changing in the world, we want you to know that we are here to support you during these fast-moving and challenging times.
Access to our Mining Heritage Centre
We recognise that some of our customers were hopeful that we'd be able to reopen access to our Mining Heritage Centre soon. However, in light of the latest government guidance, our priority is to ensure the safety of our customers and staff. Regrettably, the Mining Heritage Centre will remain closed to the public for the time being.
Whilst it is closed, in order for us to be there for you, our customers, we are operating strict control measures to enable a small number of our colleagues safe access to our records. Our reduced capacity may impact our response times, but please bear with us as we continue to work hard to offer alternative ways to access our plans and records.
Our paused price changes to continue until 31 March 2021
We understand and recognise that there is still a lot changing for our customers and that everyone is adapting to different ways of working.
We're committed to listening to our customers and providing as much support as we can.
Our pricing on our products and services continues to remain frozen until 31 March, 2021.
Read more about our paused price changes.
Our customer standards
Some of our service response times may be taking longer than usual – we hope you'll bear with us as we do our best to continue to process your orders.
You can see our latest service responses times in our customer standards
Protecting the public and the environment
Putting the health and safety of the public, our contractors and our people first, we're working closely with our supply chain partners to ensure we can deliver our essential services safely and in line with government guidance.
Read the latest information for our supply chain partners.
We're working hard to keep people safe and provide peace of mind across mining areas. This includes continuing with our coal mining hazard response service and protecting essential drinking water supplies.
You can report any suspected coal mining hazard to us 24 hours a day, 7 days a week by calling our dedicated hazard line on 01623 646 333.
As part of our commitment to keep people safe, earlier this year the Welsh and UK Governments asked us to coordinate a review of all coal tips throughout Wales to assess any risk posed to people, property, infrastructure and the environment. This vital public safety work continues and we are working closely with partners including the Welsh Local Government Association, local authorities and Natural Resources Wales.
We operate a 24/7 tips hotline – 0800 021 9230 – where anyone in Wales can call us for information or to discuss concerns they may have about a tip local to them.
Staying in touch with us
To make sure that we are providing the best possible customer service, we will continue to monitor the latest guidelines regarding COVID-19 and provide further updates when necessary.
If you would like to speak to a member of our team for any general advice or if would like to find out more about our products or services, please contact us on 0345 762 6848 or email groundstability@coal.gov.uk.
You can stay up to date with our latest information by following us on social media. You can find us on Linkedin and on Twitter.
You can also sign up to get our monthly industry and information updates.