Our mining information team help make the unknown known.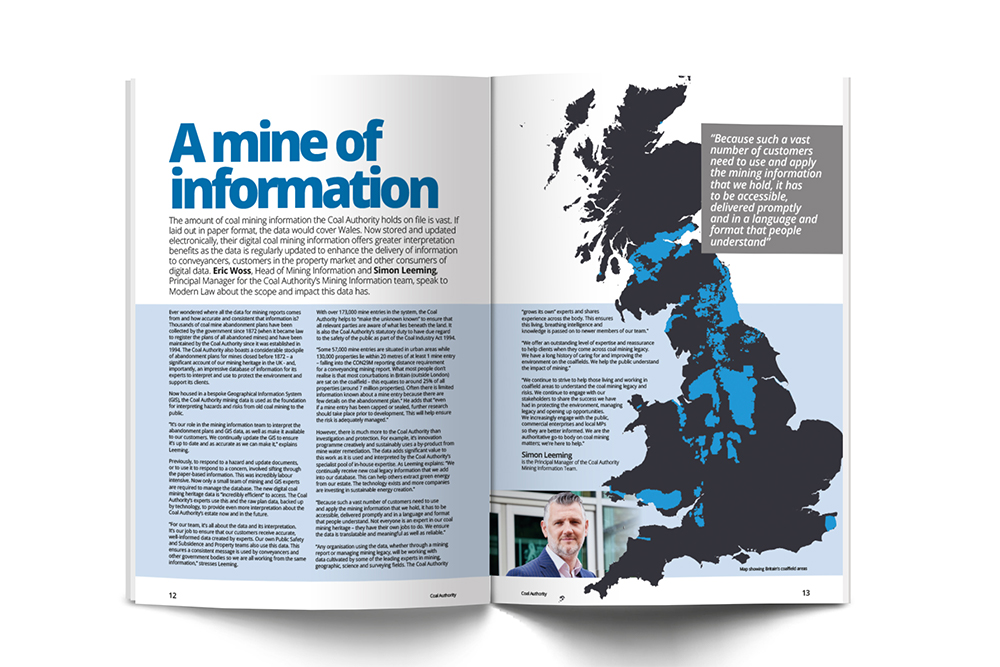 Head of Mining Information, Eric Woss and Principal Manager, Simon Leeming recently spoke to Modern Law magazine to explain about the scope and impact our data has.
Eric explains to Modern Law magazine a key part of the mining information role is to look at over 120,000 coal mine digital abandonment plans we hold in our Geographical Information System (GIS) database interpreting how they fit to the surface of the modern day landscape.
"It's our role in the mining information team to interpret the abandonment plans and GIS data, as well as make it available to our customers. We continually update the GIS to ensure it's up to date and as accurate as we can make it," said Simon.
With over 173,000 mine entries in our system, we help to "make the unknown known" to ensure that all relevant parties are aware of what lies beneath the land. It is also our statutory duty to have due regard to the safety of the public as part of the Coal Industry Act 1994.
"We grow our own experts and shares experience across the body. This ensures this living, breathing intelligence and knowledge is passed on to newer members of our team" said Simon.