Central Law Training Scots Law conference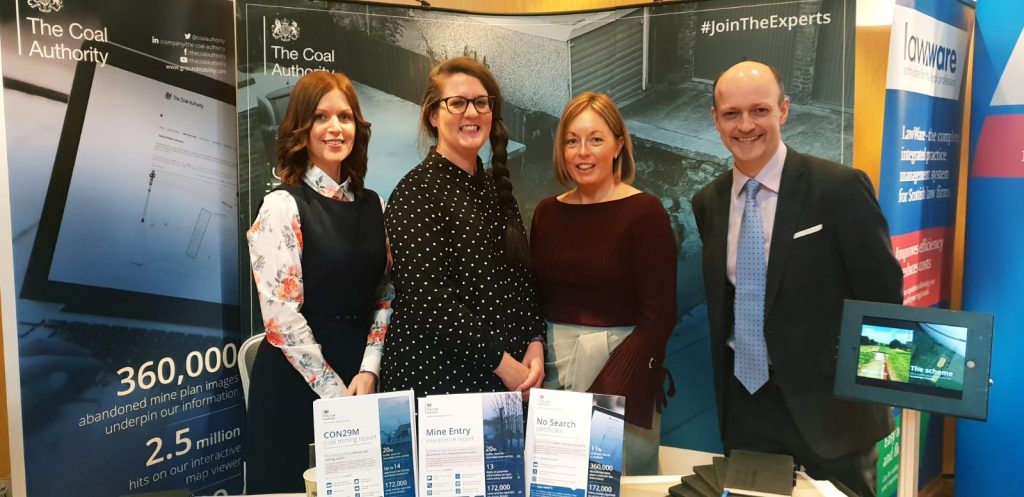 The Coal Authority's Commercial Report and Advisory Services Team joined around 500 delegates at the March 2019 Central Law Training Scots Law conference in Glasgow.
"We exhibited throughout the event, providing us with great opportunities to meet with solicitors, surveyors and local authority representatives from the fields of conveyancing and commercial property," said authority accounts executive Clare Tasker.
"We had some really engaging conversations about our work, including our duties around protecting the public and environment in coal mining areas, our continuing professional development resources and ongoing product development programmes.
"Thanks to everyone who came along and said hello – we had a great couple of days!"
Experts from academia, private and public practice and industry spoke about 10 different areas of law.
Fellow exhibitors included First Scottish, the Law Society of Scotland and Stewart Title.
Contact us
To find out more about the Coal Authority's services, contact a member of our team on 0345 762 6848 or email: groundstability@coal.gov.uk
Want to hear more from us?
Sign up to receive Coal Authority updates about our events, products and services