Webinar series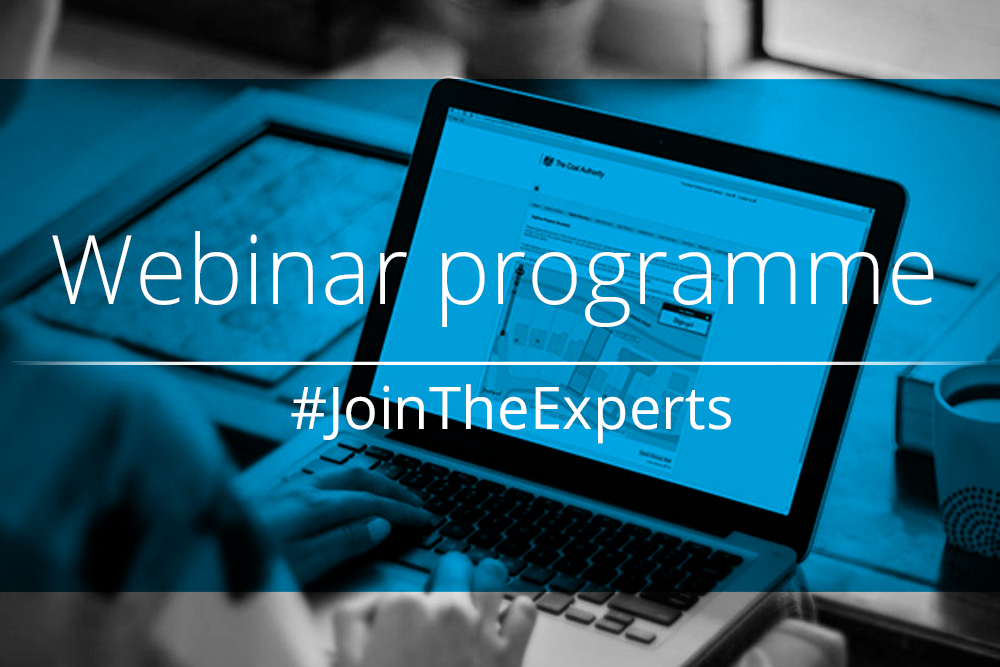 Our webinars provide in-depth explanations of the value of our products and services.
Using breathtaking case studies, we drill down into the detail contained within our official mining reports so you can better understand what product is right for you or your client.
How much do you really know about the official CON29M?
In this webinar we provide information about our best known mining report to supplement your existing knowledge.
This will help to improve your advice to clients purchasing property, both on and off the Britain's coalfield, by understanding our reports in the context of mining risk.
---
Helping you interpret the hidden risks
In this webinar we recommend the products required to give you everything you need when interpreting mining risks, to provide you with peace of mind, by fully explaining our full range of follow on reports.
---
Supporting your future developments
As well as being the provider of the official Law Society approved CON29M report and our unique follow on reports, we also offer a specialist report for consultants and developers.
As the experts on Britain's coal mining legacy, this report provides valuable information on mine entries and individual coal seams that have been worked, including shallow workings – which can be a significant hidden risk.
We will provide you with everything you need to know about our Consultant's Report by bringing the risks to life with a case study and compare and contrast this with our official Non-residential CON29M report.
---
Mine gas – odourless, colourless, dangerous
This webinar demonstrates how the Coal Authority manage risks from the hazardous coal mine gases: methane, carbon dioxide, carbon monoxide and hydrogen sulphide.
The presentation features a case study of a mine gas hazard and tells you how to get more information on mine gas emissions.
---
Building a better coal mining risk assessment
During this webinar, our industry leading experts will talk you through the importance of using the best available data as the basis for your risk assessments, allowing you to deliver a first class service to you clients.
Using a real life case study of the construction of a mine water treatment scheme, the learning objectives will include:
helping you to gain a greater understanding of the coal mining legacy impact on land quality
discussing and identifying the challenges and risks with coal mining risk assessments
understanding the importance of full data analysis for site characterisation
reviewing your own approach to coal mining risk assessments
demonstrating the way the new Consultants Coal Mining Report can support you and your clients
---
If you have any questions or wish to provide feedback, please contact us at: intouch@groundstability.com