Commercial Director inspired by the passion-led potential of the organisation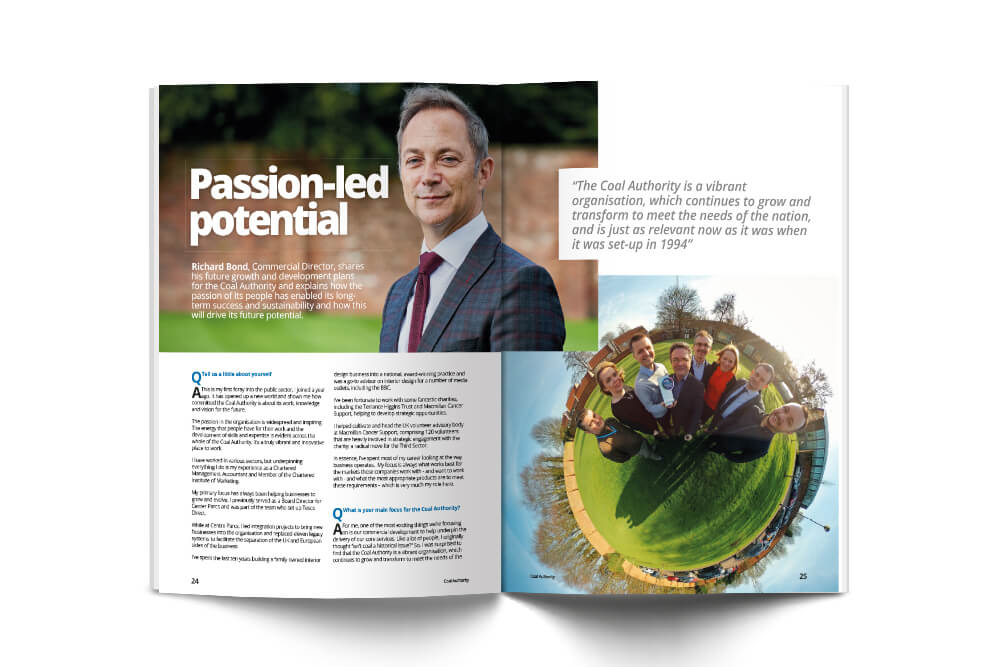 Commercial Director, Richard Bond shares his future growth and development plans with Modern Law magazine.
Richard explains how the passion of our people will enable our long term success and sustainability. He believes that this will drive our long term success and future potential.
Richard Bond joined the Coal Authority in 2017 following his successful work across a variety of sectors. Underpinning his wealth of experience is his experience as a Chartered Management Accountant and his membership of the Chartered Institute of Marketing.
He says that he has been really inspired by everyone in the organisation.
"The Coal Authority is a vibrant organisation, which continues to grow and transform to meet the needs of the nation. It is just as relevant now as when it was set up in 1994," said Richard.
Read Richard's Modern Law interview