Force Crag mine water treatment scheme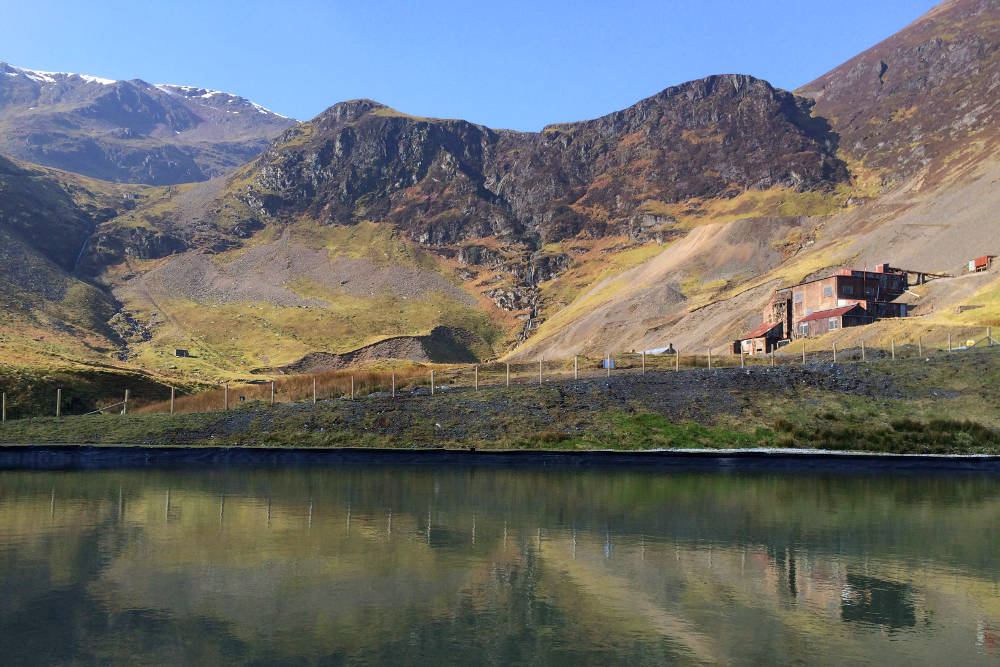 Force Crag Mine, in the Lake District National Park, is a major source of metal pollution to local waterways. The abandoned mine is situated on land owned by the National Trust.
The Coal Authority worked in partnership with the Environment Agency to assess the level of environmental damage, and together with Newcastle University and the National Trust, devised an innovative pilot scheme to reduce the levels of metal pollution.
Understanding the scale of the damage
From 1835 until 1991, the mine was worked for zinc, lead and barytes. Metal pollution (zinc, cadmium and lead) from the mine pollutes the Coledale Beck, a tributary of the Newlands Beck and the River Derwent and Bassenthwaite Lake Special Area of Conservation.
A study for the Environment Agency and the Department for Environment, Food and Rural Affairs, identified the environmental impact from the metal mine as being one of the worst in the UK.
A landmark solution
To treat the metal rich mine water we constructed a full-scale passive mine water remediation scheme. This pilot scheme is the first of its kind in Europe and aims to provide a better understanding of the passive method of removing metal contaminants from water.
Together with Newcastle University, we designed the project to divert water from the Level 1 adit and route it through a buried transfer pipe to two vertical flow ponds (VFP) for treatment.
These ponds are lined with a geomembrane and filled with a compost treatment mix. They were built using the existing bunding of the former mining tailings lagoon.
The water is then fed into the VFPs, where it flows down through the compost in the ponds and passes into a wetland, vegetated with soft rushes. The wetland filters any remaining solids in the water prior to discharging into the Coledale Beck and also aids with oxygenating the treated water.
Risks and challenges
Force Crag Mine is an open access area in one of the UK's most popular National Parks. The Scheduled Monument and Site of Special Scientific Interest (SSSI) status of the site resulted in added challenges in obtaining permission to construct a treatment scheme from the relevant regulatory bodies.
We worked closely with partners and local residents to gain access to the site, which is via a 4km single track. The track is the only access route available to the site, so some works were undertaken to enable the safe transport of heavy machinery particularly in the unpredictable weather conditions.
We established a 12-month intensive monitoring programme at the remote location to fully understand the outcomes of this pilot scheme. The programme has been extended for an additional three years to further our understanding and optimise the treatment system, working with our research partner Newcastle University.
A reduction in pollution
The Force Crag system has now been operating for over a year. Performance to date is excellent and exceeding all expectations, removing the following amounts of metals from the treated (circum-neutral) mine water:
98% zinc
94% cadmium
94% lead
Project gallery