Happy birthday to us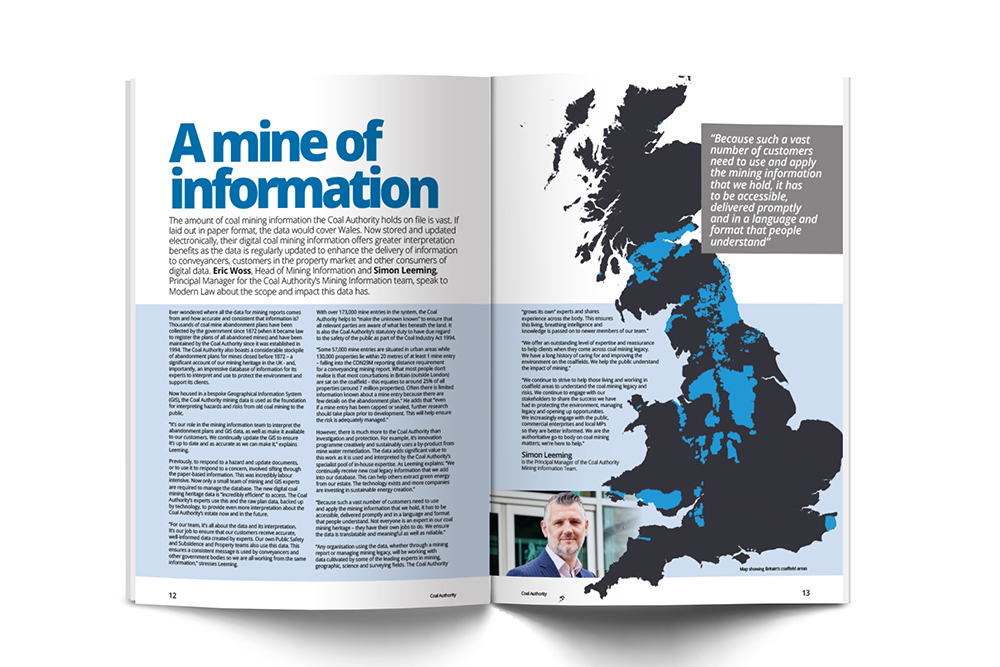 Today the Coal Authority celebrates 24 years of working with our many partners to resolve the impacts of mining.
Established on October 31 1994, we hold a vast quantity of data on coal mining in the UK – including historic materials which we store and update electronically.
You can find out more about this mine of information – and how our experts use it to manage Britain's complex mining legacy – in the latest edition of Modern Law magazine.
Simon Leeming, principal manager for our mining information team, said: "With over 173,000 mine entries in the system, the Coal Authority helps to 'make the unknown known' to ensure that all relevant parties are aware of what lies beneath the land."
Eric Woss, head of mining information, added: "We update the database on a daily basis to ensure that we supply the most up to date data to those who need it, including developers, government agencies and infrastructure companies."
Read the full Modern Law article