Learning about mental health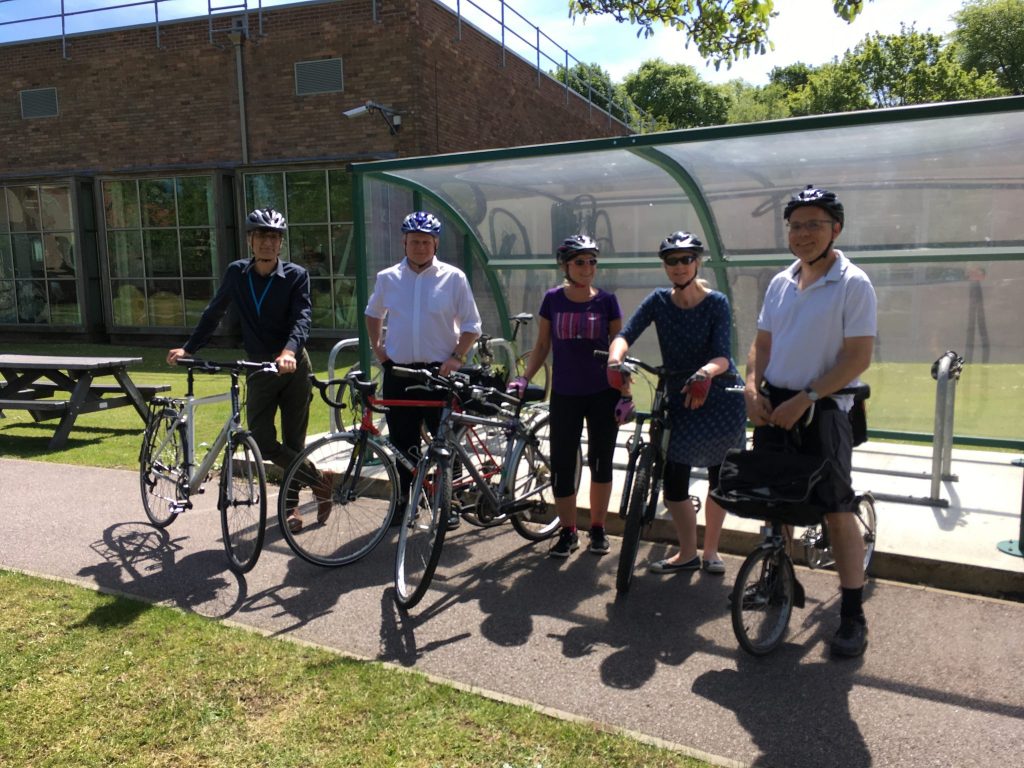 Fun lunchtime sessions this week saw staff at the Coal Authority embracing two national campaigns – for mental health awareness and learning at work.
Everyone working at its Mansfield office had the choice of lunchtime walks, bike rides, rounders and even Bhangra dancing as a way of improving their mental health through physical exercise.
Back by popular demand, last year's week-long 'Steps Challenge' was also repeated, with 64 people within 11 teams taking part in the week-long event.
In addition staff had access to talks on general fitness and wellbeing as well as the opportunity to take part in Unconscious Bias Workshops and sessions on Chimp Management.
The events were organised by the staff-run Wellbeing Group and the authority's Learning and Development team, who also launched its 'Development for All' programme at the start of the week.
Board Chair, Stephen Dingle, urged staff to take advantage of the training opportunities available at the authority within the Lead to Succeed structured programme. He added: "The authority is very clear about investing in the personal development of staff. We all need to make ourselves as good as we can be and the new programme is a great way of thinking about our future learning."