Meet the customer service team in Commercial Reports & Advisory Services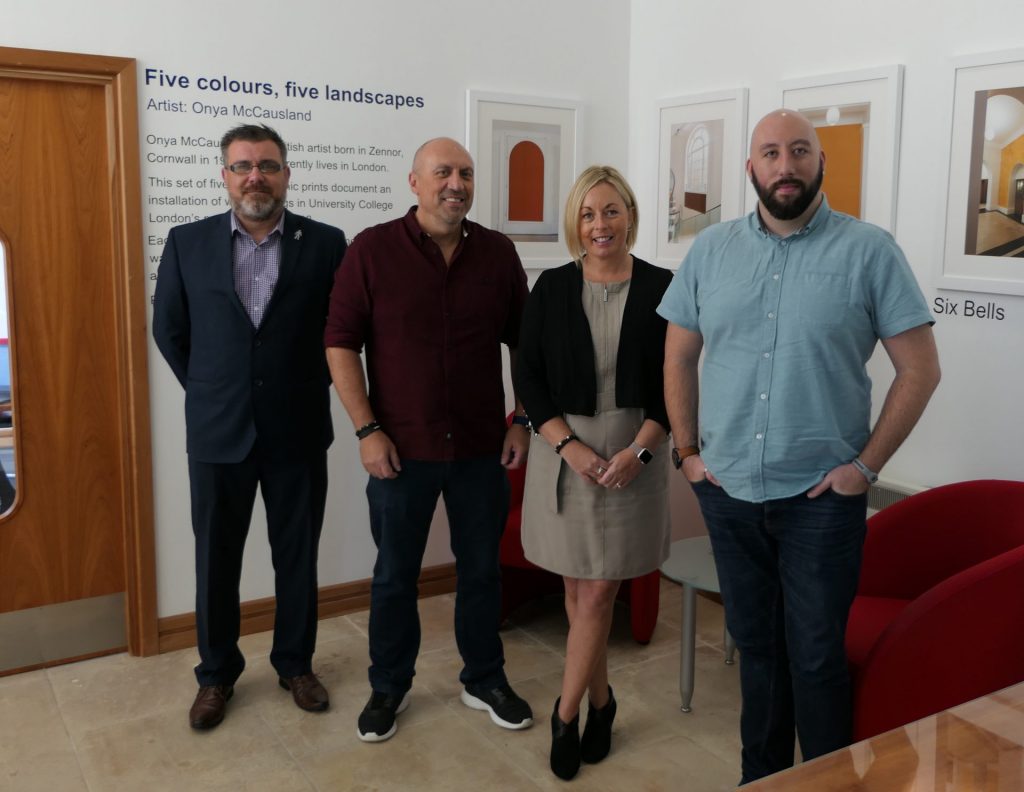 In this article, we take you behind the scenes to meet a team who pride themselves on their knowledge, experience and customer care. Here, we meet Martin Beal, Glyn Wilkes, Louise Brookes and Marc Cater from the Coal Authority – they can't wait to show us what they do and why they do it.
The customer service team in Commercial Reports & Advisory Services (CRAS) at the Coal Authority bring an eclectic and diverse background of experience to the table. From IT support, to roles in retail, to store management and working on cruise liners – the team is proud of their history and the collective experience that each of them brings.
Sharp focus
This varied combination of experiences lends itself to a natural drive and determination within the team to deliver – and a unique understanding of customer service that combines a high level of knowledge on the products the Coal Authority provides with a sharp focus on customer care.
The team's main role is to provide front facing advice and support to customers purchasing one of the many Coal Authority services and reports – from the CON29M to the Coal Authority's Consultants Report. A personal and bespoke approach is at the heart of the Coal Authority's approach to customer service – giving customers an easily accessible, friendly service.
Martin Beal, Commercial Team Manager, explains how the Coal Authority prides itself on delivering outstanding customer services.
"We are always looking to drive enthusiasm and commitment into delivering excellent service, every time – I think this really helps to install these standards across the organisation."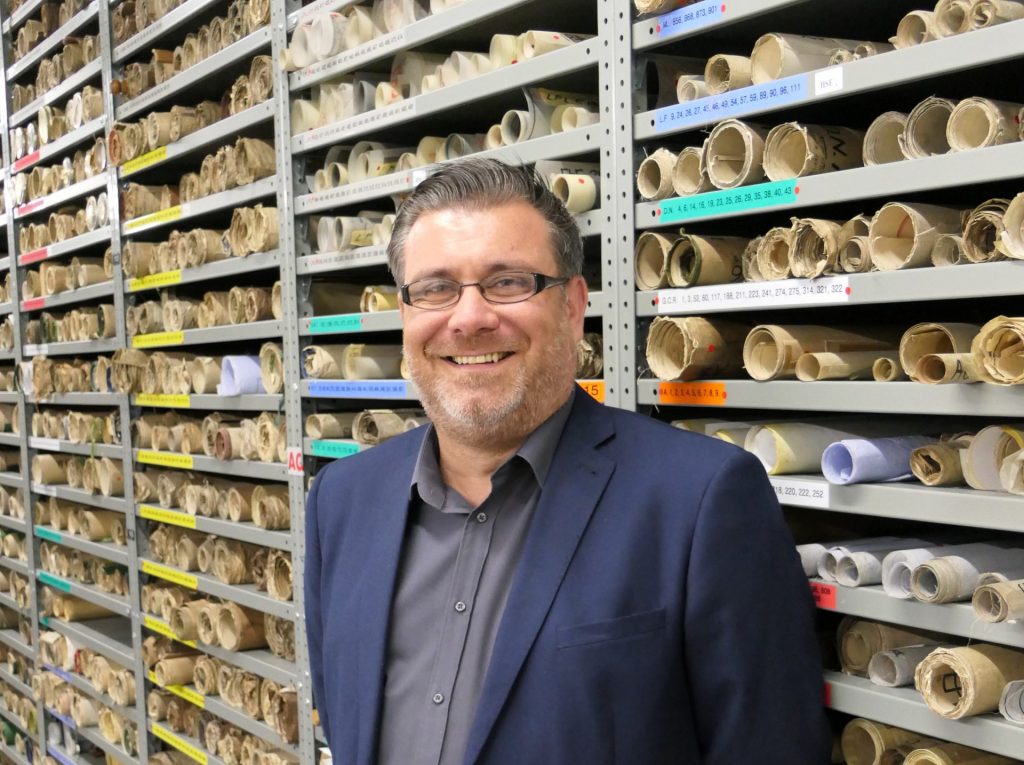 Efficient and bespoke
In order to fulfil this vision, the team has adopted a hands-on and bespoke approach to each customer – with consistent targets for levels of service. All enquiries are personally responded to within 4 hours, and an impressive 99% of reports are dispatched within 24 hours.
Martin continues, "The key to our success is our collective drive and determination to develop and grow both as individuals but also as a team. We have implemented a programme of development in order to enhance the team's industry knowledge and deliver a consistent high standard of customer service."
"We always embrace new opportunities to learn and develop as a team. We continue to stay up to date with the latest advances in our industry to help us to continue to grow and develop further."
Developing and advancing
After demonstrating the enthusiasm to progress within the Coal Authority, Martin encouraged Customer Service Advisor, Louise Brookes, to enrol onto a further education course aimed at Leadership and Management – an ILM Level 3 Diploma.
"The Coal Authority has been a huge support," says Louise. "They've given me a lot of flexibility, allowing me to study but also supported me to put these skills into practice in my day to day role. This gives me the extra tools I need in order to manage relationships with customers effectively".
Glyn Wilkes, also a Customer Service Advisor, has had a hand in delivering the Coal Authority's reports team customer standards. He agrees that the teams 'customer first' approach is a main ingredient to this success, but product and industry knowledge together with outstanding expertise sits right behind it. He explains, "We work collectively to continuously develop our knowledge of our reports and also the data which sits behind them together with the systems we use."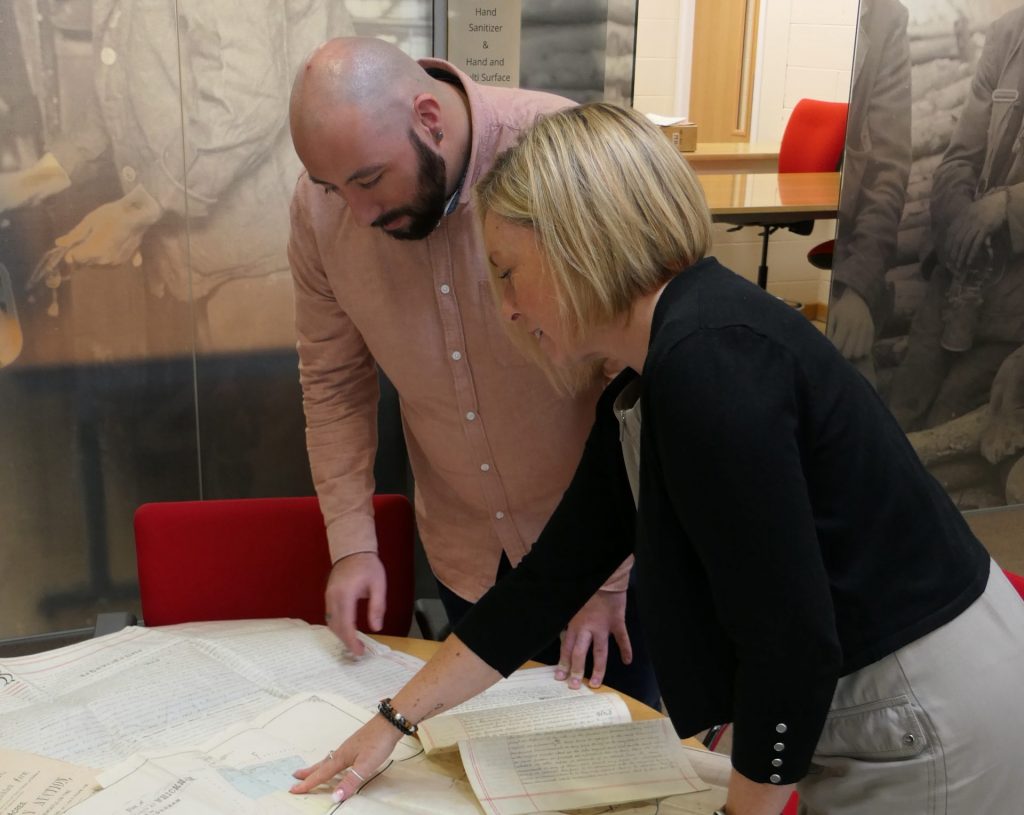 "This collaborative team approach to working allows us to have a greater level of consistency in dealing with all of our customers, some of whom can be in potentially stressful situations – for example, buying a new home. It's times like these when we can provide the support, advice and insight to reassure customers when making what could be the largest purchase they ever make."
People power
Glyn has recently returned from a year of backpacking around the world. He met a diverse range of people in the pursuit of adventure, and is now thoroughly enjoying the journey he is on with the team. "The Coal Authority is the most passionate, diverse, reliable and enthusiastic organisations that I have ever had the pleasure to work," he says "every member of the team always puts themselves in the customers' shoes – I feel this makes our customer service journey unique, which is backed up by the feedback we have received. Customer satisfaction is ultimately why we do what we do."
The Coal Authority has thousands of old coal mine abandonment plans, which are housed in a fascinating, purpose-built, temperature controlled archive building. These plans are the original source of the data used to write the mining reports the authority provides today, all digitised for accuracy and for efficiency.
"It is our trusted knowledge, heritage and expertise that truly makes us stand out from the crowd," Glyn notes. "In the age of digitisation, the investment in digital expertise within the team is a key part of our success.
"We now use ArcGIS software, which enables us to produce complex boundaries within our mining report requests. Having the ability to use and create digital boundary files gives us a faster report turn around, and increases the accuracy of the customer's request. We can now turn reports around within an hour of ordering and sometimes in just minutes of the order being received by the team."
Always in touch
The team deals with a wide range of customers on many levels, but our team philosophy is the same for all. "The quality of contact that we have with each of our customers is high," Glyn explains. "We support individuals applying for mortgages, but also provide services for conveyancers, utility search providers, developers, consultants and private search providers. Every single customer is treated with the same care and attention."
The majority of our customers now use our Coal Authority online ordering portal which gives the user the ability to apply for an invoice account, view report history and keep customers up to date with the latest communications about the Coal Authority and our services. Whilst efficient and convenient, customers are reassured that bespoke and personal help and support is just a phone call or an email away if needed.
Going the extra mile
Mr Kirby, a Nottinghamshire resident, found this to be the case. He was in a situation where he required the right insight and advice to aid in discussions with his buyers' solicitor. It is complex situations such as this where the team can be trusted to deliver the right support and advice and they pulled out all of the stops to enable the sale of his property to take place.
He explains, "I was recently in contact with Martin Beal and the team at the Coal Authority regarding queries raised during the sale of my property. The level of support and the quality of industry information that they were able to provide me with was extremely helpful. It certainly exceeded all of my expectations.
"During the whole process, their willingness to 'go the extra mile' was greatly appreciated and included the offer to discuss the findings with the buyer's solicitor who, being out of area, was not used to interpreting the survey results. This level of detailed coalfield knowledge proved crucial to the sale of my property."
25th Anniversary
It is hearing such positive feedback from our customers that makes what we do worthwhile for a developing team, as Customer Service Advisor Marc Cater explains, "I feel extremely proud to work for such a trusted and progressive organisation. We are proud to be celebrating our 25th anniversary this year. We pride ourselves on offering clear and transparent customer service, even when dealing with complex situations that need speedy resolutions."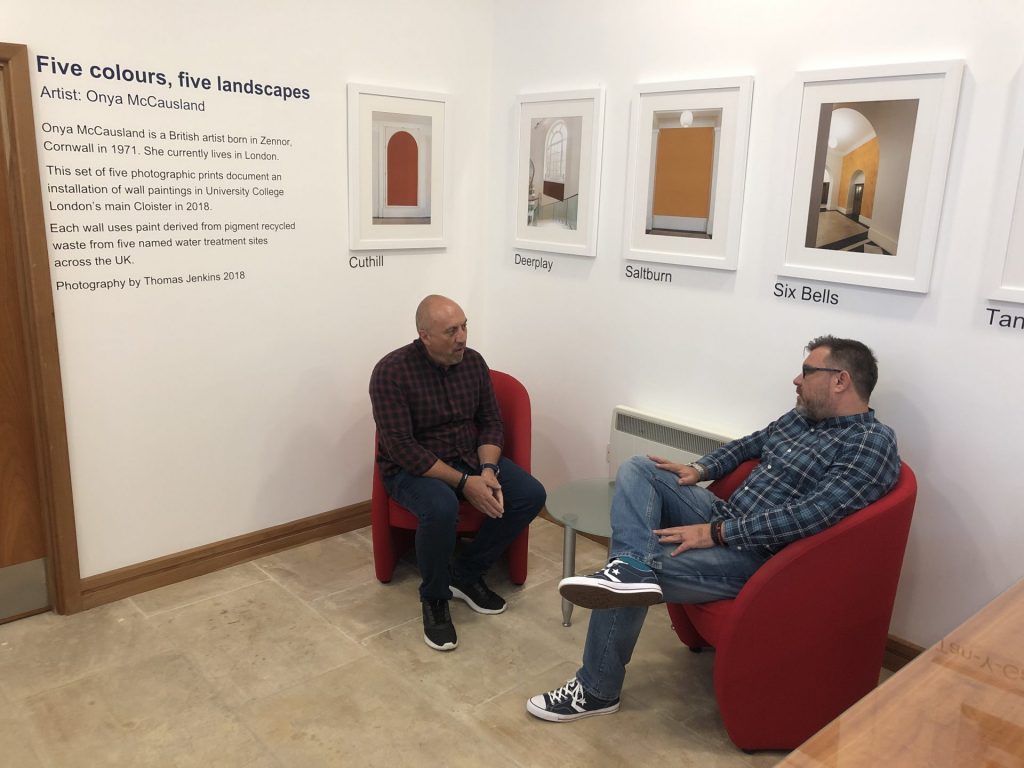 Marc, who is also studying for a BSc Hons in Civil Engineering at Derby University, continued, "Developing our team's product and industry knowledge whilst carefully assessing and acting upon feedback has enhanced the experiences of our customers.
"This has helped the Coal Authority to continue to provide the trusted industry standard we see today."
Find out more
You can find out more about the products and services the Coal Authority provides by going to www.groundstability.com, emailing groundstability@coal.gov.uk or calling 0345 762 6848.