Coal Authority wins national sustainability award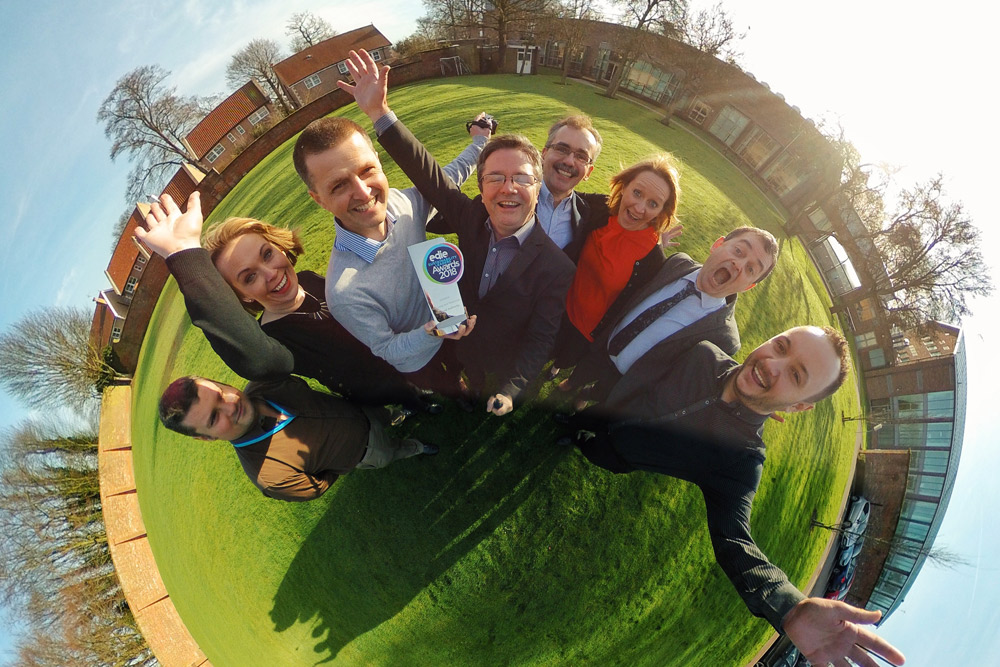 A national sustainability award has been presented to the Coal Authority for their innovative work in turning a coal mining legacy into an asset.
The prestigious Edie Sustainability Leaders Awards recognised the work the organisation has undertaken towards preventing iron ochre, which is generated as by-product of the mine water treatment process, from going unused.
Research and development undertaken by the Coal Authority has shown that ochre can now be used as a valuable resource in a variety of different projects, from land remediation to wastewater treatment.
The solid iron ochre is generated through mine water treatment at Coal Authority schemes that protect essential drinking water aquifers and over 4000km of river.
Thousands of tonnes of hydro ferric oxide, which is also known as ochre, is produced every year and the organisation treats over 122 billion litres of mine water during the same period.
Taking this innovative approach to coal mining legacies demonstrates how operations can be made more sustainable and deliver real environmental benefits.
Mike Sheldon, Head of Safety, Health and Environment at the Coal Authority said: "The nature of what we do has sustainability at its core and the projects we deliver really contribute to positive environmental and socio-economic outcomes for the UK.
"Having the efforts of our people and partners recognised is really great.
"We also understand that we have a responsibility to contribute towards meeting the United Nation's 2030 sustainable development goals and we have developed a sustainability framework that helps us to achieve this."