Our work to keep the public and the environment safe continues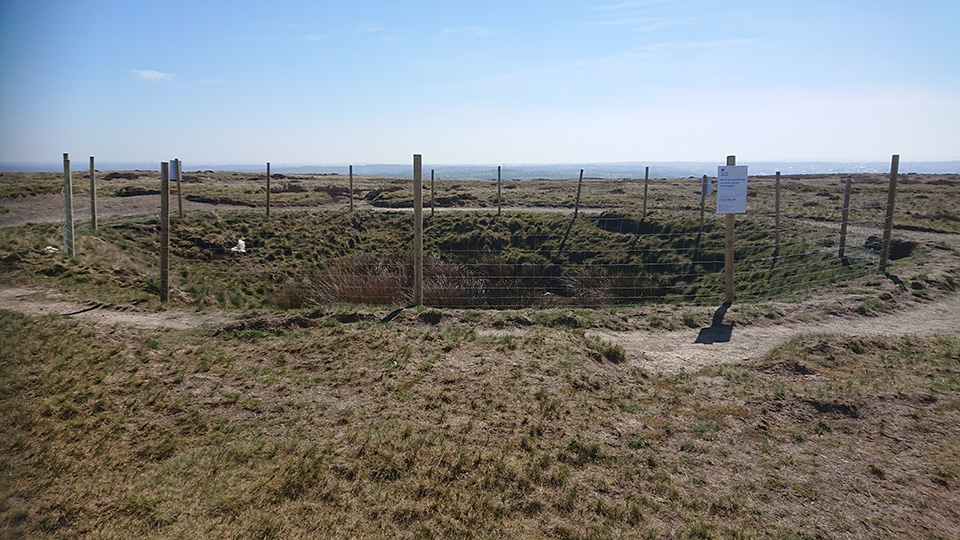 Whilst a lot has changed in the world recently, our essential work to keep the public and the environment safe has been continuing.
Our safety teams have been out across the country ensuring any hazards that arise as a result of former coal mining are made safe – whilst following social distance guidelines, of course.
Following the February storms we have also continued the work reviewing and inspecting spoil tips in South Wales.
Here's a few examples of incidents that we have responded to over the last few weeks:
Our team was called out to a collapse at the side of the scenic Langthwaite to Tan Hill Road in North Yorkshire. It is less than half a mile from the Tan Hill Inn – famous for being the highest pub in Great Britain.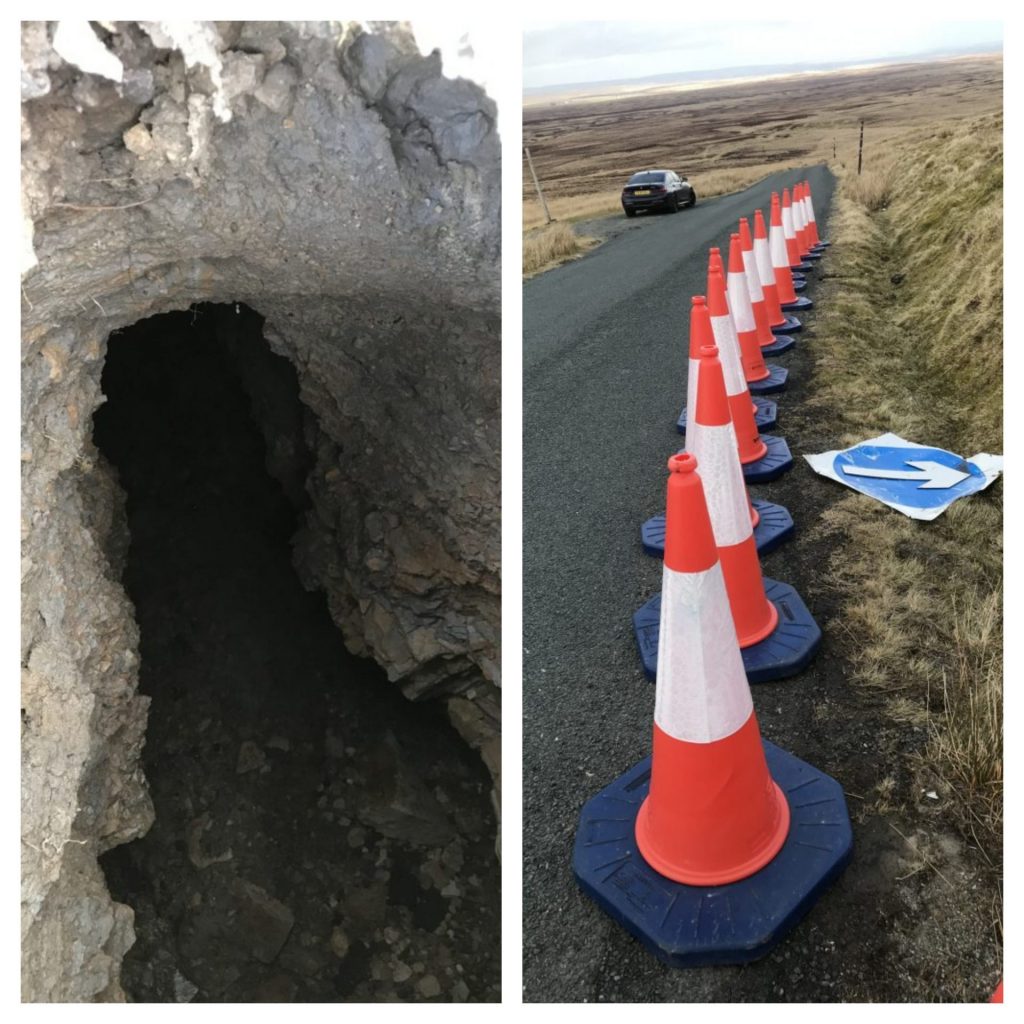 About 2m deep, the collapse has tunnels running parallel with and along the road edge for at least a further 2m in either direction. The site was fenced off with two employees, in two separate vans, ensuring social distancing rules were maintained at all times.
The collapse could have posed a significant hazard as the road is a popular route for keen cyclists. The hole will be monitored on a fortnightly basis and we are liaising with North Yorkshire County Council Highways department to ensure continued safety of the public. Further investigations will take place once government restrictions are lifted.
One of our engineers was exercising – in line with the government's COVID-19 restrictions – at Baildon Hill, near Bradford, when she saw a large depression in an area popular with walkers. Her desktop research at home confirmed a recorded coal mine shaft at the location.
She called colleagues in our Public Safety and Subsidence team, who reviewed all of the information – which showed there had been some movement.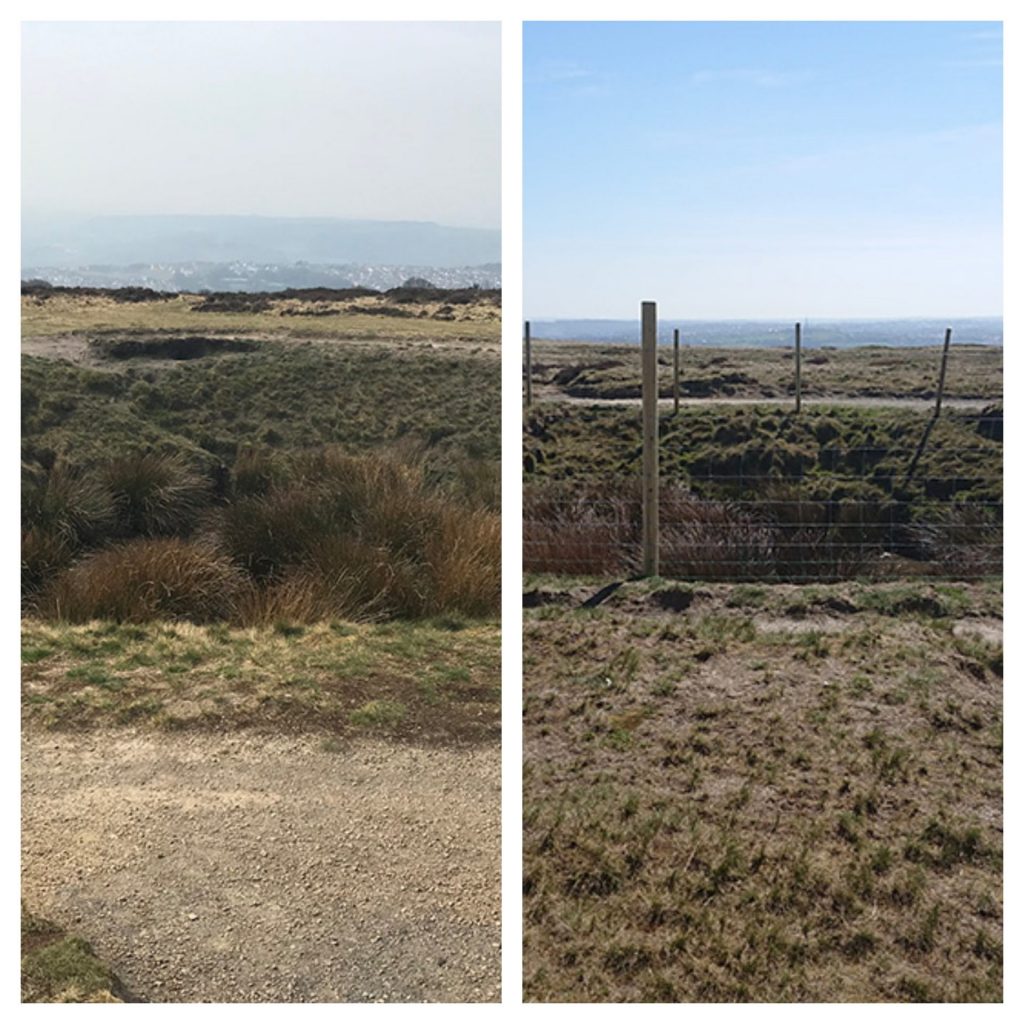 We decided to act immediately and fence the site, sending two contractors – who travelled in separate vehicles and maintained social distancing while they worked – to start work the very next day. The site has now been made safe until further investigations and remedial work can take place.
Another site has been secured in the paddock of a livery stables near Shibden, Halifax, after suspected shallow workings collapsed. The size of a dustbin but 2m deep, it poses a real danger to the horses. The site was secured and the fencing will stay in place until restrictions are eased and further ground investigation works can be carried out.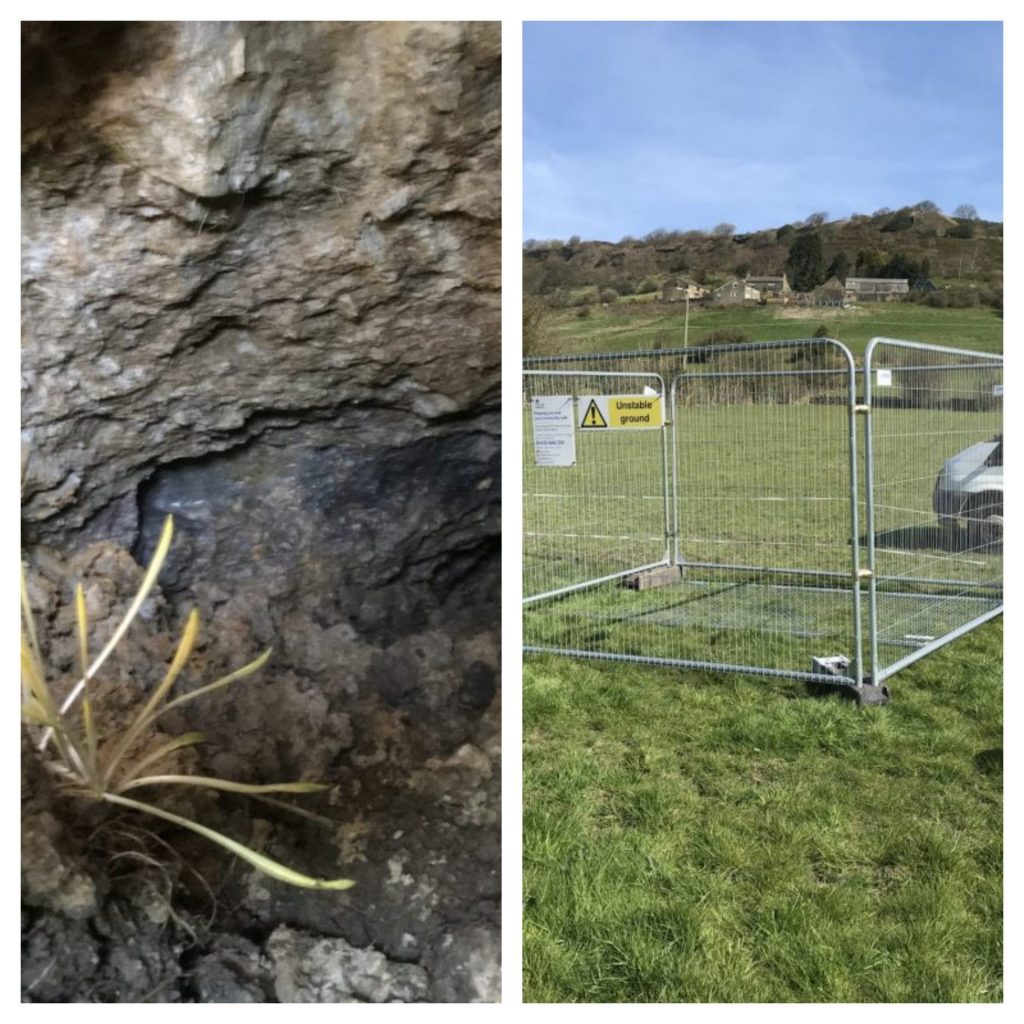 We reacted to an incident in Nottinghamshire recently. This collapse is 10m long, 5m wide and 1.5m deep, and lies on land close to the small town of Bilsthorpe.
Our team ensured the site was made safe, as can be seen below, and as it is not affecting any critical infrastructure, we will be carrying out the necessary treatment works once government restrictions are lifted.