Risk management for land developers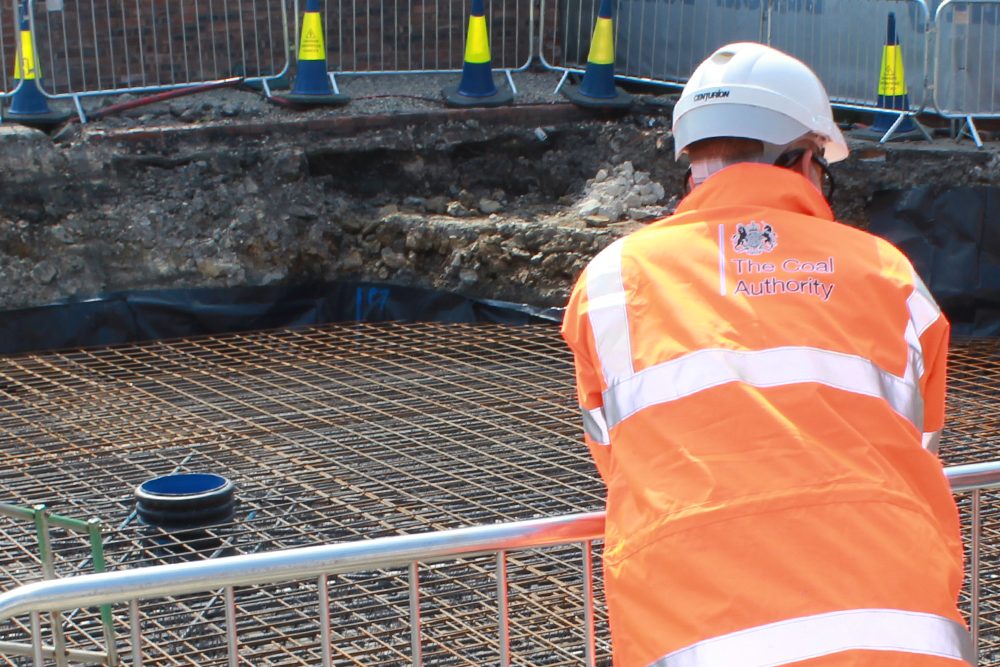 At the heart of why we do what we do, is our dedication to making a better future for people and the environment across mining areas. For us, this absolutely includes supporting the safe development of land across the UK's coalfields.
When considering a development on the coalfield, it's important to first identify whether you require a Coal Mining Risk Assessment (CMRA). In this article our Technical Manager Phil Broughton takes us through what a CMRA report is, when you might need one and shares his knowledge on managing development risks across the UK's coalfields.
Watch our free webinar
If you missed our Coal Mining Risk Assessment webinar, it is now available to watch again. Join Phil Broughton and Helen Bennett from our technical team who explain more and give you an in depth insight into Coal Mining Risk Assessments and supporting safe development on the coalfield.Watch our CMRA webinar
What can you expect from a Coal Authority CMRA?
A CMRA differs from other mining reports such as the CON29M, which is designed to provide homebuyers with the information they need to make informed decisions on buying an existing property.
A CMRA will provide you with a level of comprehensive detail and interpretation behind the mining characteristics of your site. Each Coal Authority CMRA is undertaken by our in-house mining and geotechnical engineering specialists. Our CMRA will give you the confidence that you have the level of detail and the answers that you need to safely progress the development of your site.
When would you need a CMRA?
One of the first things to determine before submitting a planning application for a development on the coalfield should be whether the site falls within the Coal Authority defined Development High Risk Area.
Check whether your site falls within the Coal Authority defined Development High Risk Area by accessing our interactive map viewer.
For most developments in the Development High Risk Area, your local planning authority will require a CMRA to support your planning application.
Our mining heritage centre, based at our Head Office in Mansfield, holds our vast mining information archive – a vital resource that we use when compiling our comprehensive CMRAs. This contains thousands of records of coal mining from across the UK, spanning several hundred years. Our archives are also supplemented by records held by our partner organisations, such as the British Geological Survey.
It's our wealth of experience and passion that makes us different
As a key member of our technical team, Phil Broughton explains more about CMRAs and why they're an important consideration when developing on the coalfields.
Phil joined the Coal Authority in 2003 as a data capture officer with the mining records team. He explains "my role initially involved scanning and indexing abandonment mine plans and other records, as well as interpreting and providing mining data to the public and our internal departments.
"Here at the Coal Authority, every CMRA report is produced by a member of our experienced in-house team. Using our detailed knowledge and vast experience of dealing with coal mining information sources, our CMRAs provide a comprehensive report on a range of site-specific coal mining risks.
"Much of my time is spent reviewing a range of historical documents and plans,Including abandonment plans, geological sheets and memoirs. I also review opencast prospecting logs, site investigation data and other historical information related to the site and the mining circumstances in the surrounding area. These resources give me valuable insight in order to produce the reports."
These observations and interpretations are compiled into the CMRA, along with any additional advice and support on the next steps. "Every report is completely bespoke to each individual request – no two are ever the same," says Phil. "After producing the report, we then guide our customers through the findings and give in-depth expert advice on any next steps."
It's our people that make us great to work with
Phil explains "our understanding of all aspects of the records and how these translate into ground conditions at a site today, as well as the great relationships we have with our customers, is what makes our advisory services unique."
Although Phil's role has evolved over his many years with us, his background and experience within the industry is still crucial when compiling CMRAs.
Phil explains "when I first joined the Coal Authority, I was lucky enough to work alongside a team of mining surveyors whose knowledge and expertise enabled me to develop skills crucial to my role, particularly the ability to interpret mining and abandonment plans, some of which date back several hundred years.
"I have also spent a lot of time out on-site, evaluating potential risks. This has allowed me to see first-hand the effects that mining can have both on the land and on the people who live and work on the coalfields. I still use these skills to this day when compiling CMRAs and interpreting them for our customers."
Whilst having a wealth of experience in the industry to draw upon, Phil is always improving and updating his skillset. Since joining us, he has completed a degree in Mining Engineering (BEng) from the University of Leeds and has also lent his support to a variety of departments here at the Coal Authority.
He says, " Since joining, I've worked in and supported a number of other departments including Environment, Licensing and Permissions, Mine Entry Inspections, Research & Development and Innovation. In my current role I really enjoy working with our customers to make sure they get the best possible information and service with our CMRAs."
Why do we do what we do at the Coal Authority?
At the heart of everything that we do is to make a better future for people and the environment across mining areas. We have been responding to hazards, keeping people and the environment safe and managing coal mining information and data for over 25 years now.
Get in touch
Call us on 0345 762 6848 or email cmra@coal.gov.uk. We can answer any questions you may have and provide you with a bespoke quote for a CMRA for your site.