Coal Mining Property Risk Solution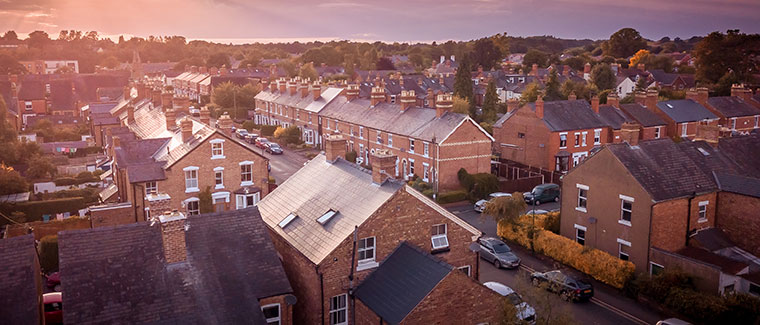 With 1 in 4 properties sitting on Britain's coalfield, coal mining legacy is a key consideration for you and your customers. We've produced an on demand risk based solution, which gives you the information you need upfront regarding potential coal mining risks that may impact a property. This means there are no surprises for you or your customers and it will give you a better understanding of whether a flagged risk is really a risk at all.
About the product
Our product adopts a two stage approach.
Stage 1: We run the property details through our extensive coal mining database to notify you of potential risks identified. The risks we assess can be tailored to your requirements.
Stage 2: We provide the option for you to refer highlighted cases to one of our experts to manually assess the risk in more detail. This allows you to understand what the risk means for the property.
The two stage approach takes away the complexity of the processes of liaising with conveyancers or homebuyers at the detailed application stage by providing all of the advice and support which you require upfront
With access to our Coal Authority UK Coal Mining Database information, we can provide a response to your enquiries within seconds
Our dedicated and bespoke service is backed up by our hub of mining and technical information teams. This additional layer of support, under one roof, will provide reassurance to you as a lender, and key mining information when you need it
Our provision of additional technical interpretation provides reassurance that in some cases may negate the potential risk altogether
This will enable you to:
Identify potential coal mining risk at the point of application
Make informed decisions about a property
Save time and money
Reduce the number of properties that do not meet your risk criteria
Why choose the Coal Authority
As a non-departmental government body, we bring the invaluable backing and stability this gives us, along with an innovative edge to provide progressive and outstanding solutions and levels of service to our customers. At the heart of everything that we do is keeping the public and environment safe. This includes our responsibility for managing the legacy of coal mining across the UK. With that brings reassurance to the public that we are there to carry the liability for putting right damage and issues caused by past coal mining.
For us, a large part of how we do business is based on us being here to do the right thing. At the core of our offer to you is our integrity. We are trusted by those that we deal with to do the right thing and operate fairly – we will not use our position as an opportunity to sell you additional products or reports.
We have been responding to hazards, keeping people safe and managing coal mining information and data for over 25 years. By choosing us, you will have direct access to the source of our expertise and the data that will feed our outputs to you.
Valuers and conveyancers are not specialists at interpreting coal mining data correctly or its meaning. Inconsistent approaches to decision making and varied conveyancing approaches can create uncertainty and be a large drain on your time and resources. That's why we're here, to give you direct access to our expertise and to help you understand the potential impact that coal mining legacy could have on a property. We understand coal mining data and can provide you with our definitive view from our range of specialists and what that means for your lending decisions.