Mine water energy scheme at Gateshead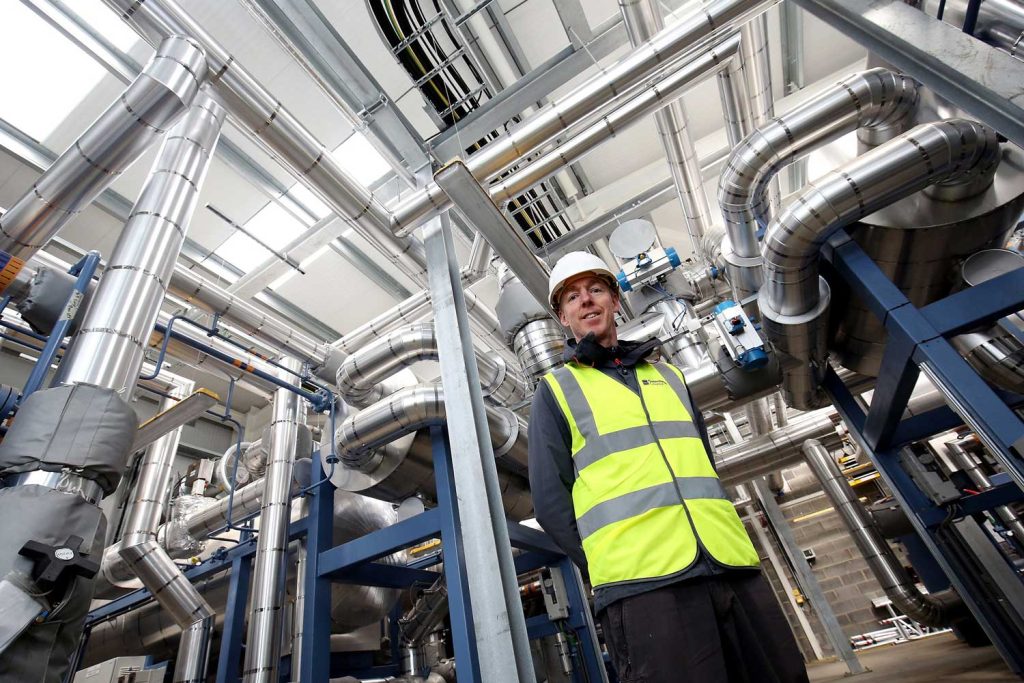 We have worked with Gateshead Energy Company to support their delivery of the largest mine water het network in Great Britain. Using warm water from the extensive network of old mine workings 150m below the town it supplies heat and hot water to various building types in the town.
The Coal Authority has supported the council-owned Gateshead Energy Company and contractors to deliver a mine water heating scheme that will feed into an existing district heating network. Funded by the Heat Network Investment Project (HNIP) and Gateshead Council, the scheme took about 3 years to deliver and went live on the 29th March 2023. It is the largest mine water heat network in Great Britain and one of the largest in Europe.
Heat from mine water contained in workings 150m beneath Gateshead town centre is used to supply the heat network.
A 6 megawatt (MW) water source heat pump recovers heat and distributes it via a network of heat network pipes over 5 km long. Currently this network supplies heat to a range of building types including; Gateshead College, the Baltic Arts Centre, several offices and 350 council owned homes. In the future additions will include 270 privately owned homes, a new conference centre and a hotel development.
This project has an estimated saving of 72,000 tonnes of CO2 over 40 years which equates to annual savings of about 1,800 tonnes CO2 per annum.
The Coal Authority, manages all of the disused mine workings under Gateshead and experts worked with the council to ensure the success of the project.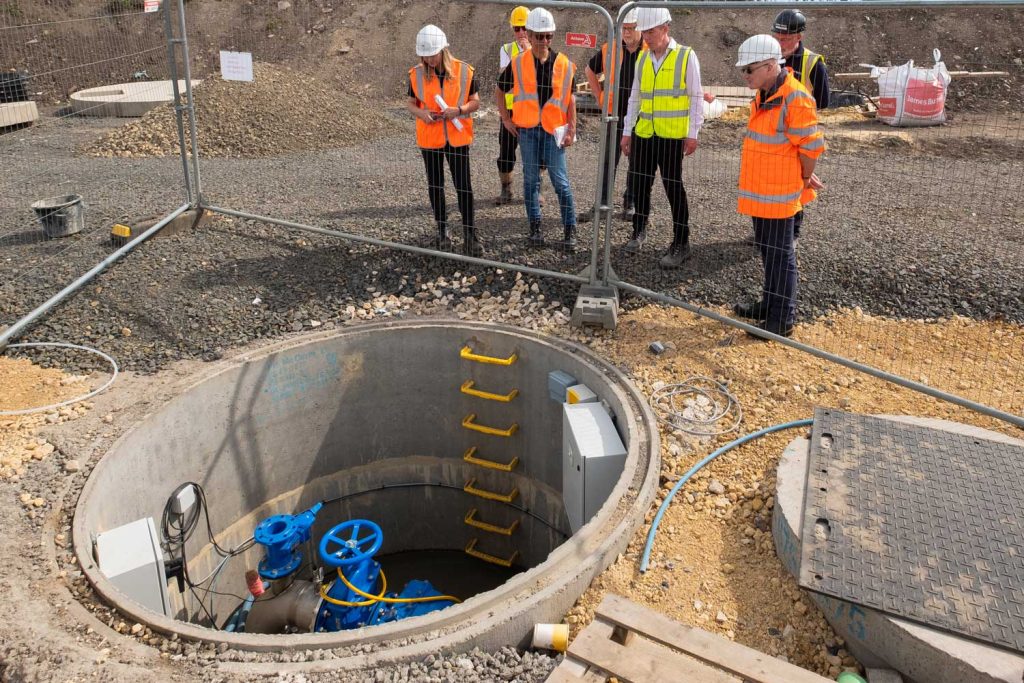 Geothermal heat from mines is a low carbon, secure and sustainable source of energy that could be of great importance to coalfield areas in years to come. This is one of several geothermal energy projects that the Coal Authority is collaborating on across Great Britain.
Heat accounts for half of the UK's energy demands, with most currently derived from gas. However, government targets state that by 2025 there will be no gas connections in new build houses and businesses. Technology-ready alternatives, such as mine water heat networks, are sure to play a huge role in supplying Britain's energy needs for years to come.
Our specialist mine water heat team can provide advice, support and consultancy to a range of external stakeholders about projects across Great Britain.