Pricing changes paused until 30 September 2021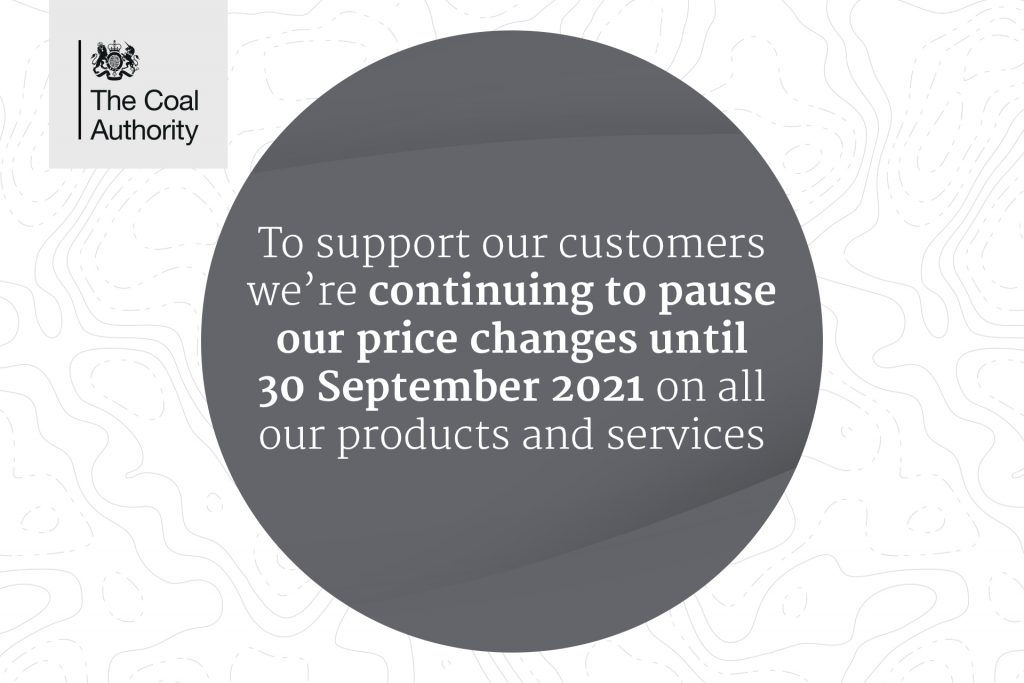 We're committed to listening to our customers and providing as much support as we can during these fast-moving and challenging times.
We want to do all that we can to help, that's why we have decided to continue our pause on price changes on all Coal Authority products and services until 30 September, 2021.
To ensure we are providing our customers with the best possible service, we're constantly keeping a close eye on the latest guidelines regarding COVID-19.
View our customer information for the latest Coal Authority COVID-19 information and updates.
If you would like to speak to us for general advice or about any of our products or services, you can contact a member of our team on 0345 762 6848.