Our information provides peace of mind for those living and developing in coalfield areas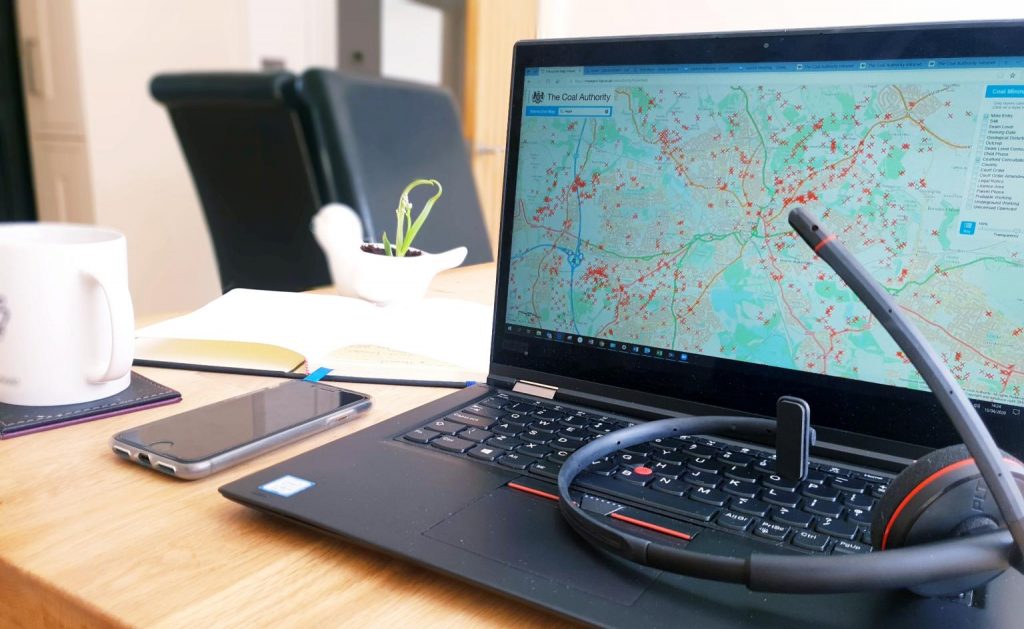 PropTech information
With 1 in 4 properties sitting on Britain's coalfield, coal mining legacy is a key consideration for the property industry and its customers. Our Proptech solutions provide the ability to deliver on demand risk based interpreted information upfront regarding potential coal mining risks that may impact a property. This reduces the risk of coal mining legacy issues being flagged at the late stages of a property transaction and provides a better understanding of whether a flagged risk on a property is really a risk at all.
The risks we can assess as part of the service is tailorable to customers' requirements, and can include information such as Mine Entries in the proximity of a property, and their potential to impact the property in question, as well as other mining legacy related hazards such as Underground Workings, Mine gas hazards and Shallow workings.
An example of the service we can provide would adopt a two stage approach, which would utilise our interpreted information in the first instance, followed by a more in depth manual review from one of our in house mining experts in order to fully understand the implications of any potential risk identified.
Stage 1: The property details are run through our extensive coal mining database to identify potential risks on a property within seconds.
Stage 2: The option is provided for cases where a potential risk is highlighted to be referred to one of our experts to manually assess the risk in more detail in order to allow further understanding of what this means for the property.
Understanding the risk in more depth can enable our customers to make more informed choices on taking the next steps. This can remove the complexity of liaising with conveyancers or homebuyers by providing all of the advice and support which is required upfront and can provide reassurance that in some cases may negate the potential risk altogether.
Coal Authority interactive map viewer
The Coal Authority interactive map viewer allows you to view selected coal mining information in your browser graphically.
Reasons to use this information include:
finding out if a property is affected by coal mining
checking if your site is in a high-risk area
checking for coal and mine entries on or near the surface
To check a particular location either enter a postcode or use your mouse to zoom in to view the surrounding area.
Turning on selected data layers will let you see various coal mining data on top of the map. Clicking on any data points or areas will provide some further detailed information.