The Coal Authority and HM Land Registry partner for UKREiiF 2023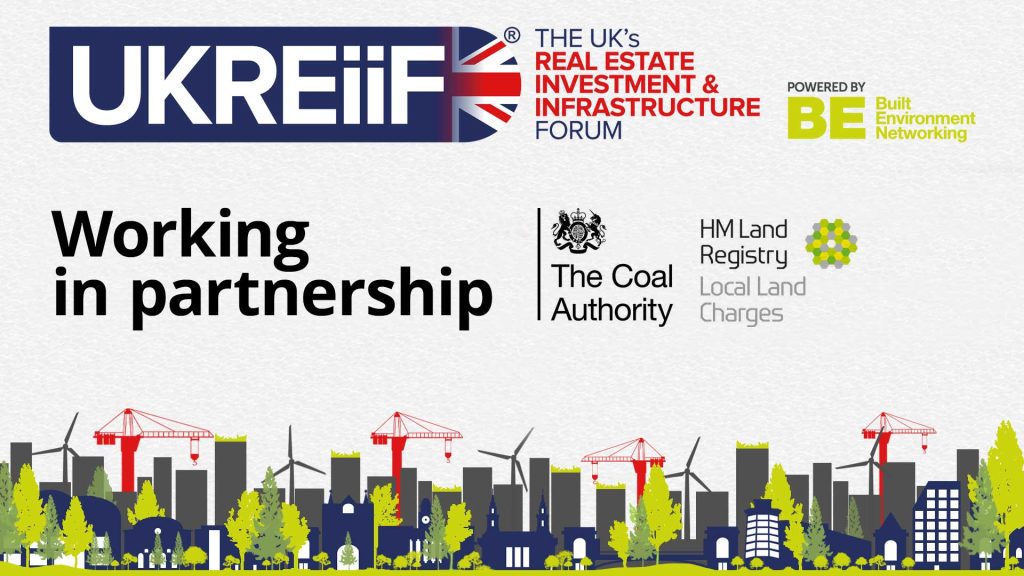 The Coal Authority and HM Land Registry have partnered for this year's UK's Real Estate Investment and Infrastructure Forum (UKREiiF) annual event, sharing the same common goals, and being leading innovators within the industries and the communities they serve.
Keith Griffiths, Chief Executive Officer and Founder of UKREiiF, said: "We're pleased to announce that HM Land Registry and The Coal Authority, who are working in partnership to create value and bring benefits to customers, are exhibiting at UKREiiF.
"The event will give them the opportunity to showcase their projects and build connections with attendees."
Who are the Coal Authority?
We're a non-departmental government body that draws upon the skills and expertise of our staff to provide services to lenders, conveyancers, government departments and commercial partners. We believe the past can help shape our future, so we continue to invest in progressive, innovative technology that we can integrate into the world and bring a wealth of benefits to everyone.
Making a better future for people and the environment in mining areas
We aim to provide expert advice and creative solutions to governments, public bodies, private organisations and landowners to manage the public safety and environmental issues arising from coal and metal mining.
Follow the links below to find out more about some of the services we offer and the innovative activities we're currently involved in: