Cheshire Salt Alert added to the Enviro All-in-One report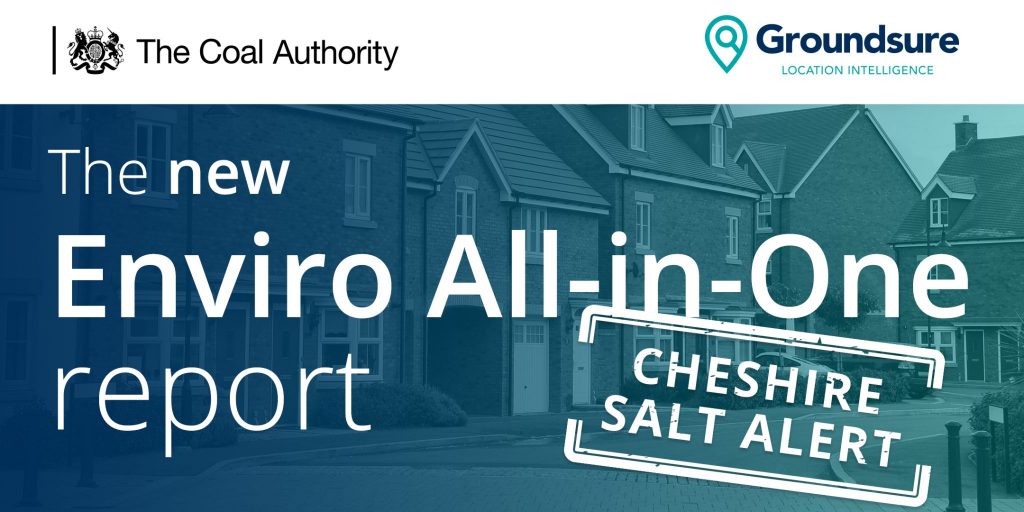 We have added a Cheshire Salt Alert to the Enviro All-in-One report, that has been produced with our partners at Groundsure.
The Enviro All-in-One report combines the Coal Authority's official CON29M coal mining search with flood, contaminated land and other ground stability searches and screens environmental risks such as energy, transportation and planning to provide a fully comprehensive environmental check.
With the purpose of helping our customers be aware of all the additional environmental issues that could affect their property, the brine alert will inform you if a property falls within the Cheshire Brine Compensation District. If it does, we recommend that a Cheshire Salt Search is purchased to help clarify if there could be issues relating to subsidence damage as a result of former brine pumping in the region.
The Cheshire Salt Search can be purchased directly from our Partners, Groundsure.
Visit Groundsure's website and view information about the Cheshire Salt Search
If you have any queries regarding these changes, please contact your Coal Authority Account Manager directly, or contact us on 0345 762 6848 or email: groundstability@coal.gov.uk