Brownfield events and awards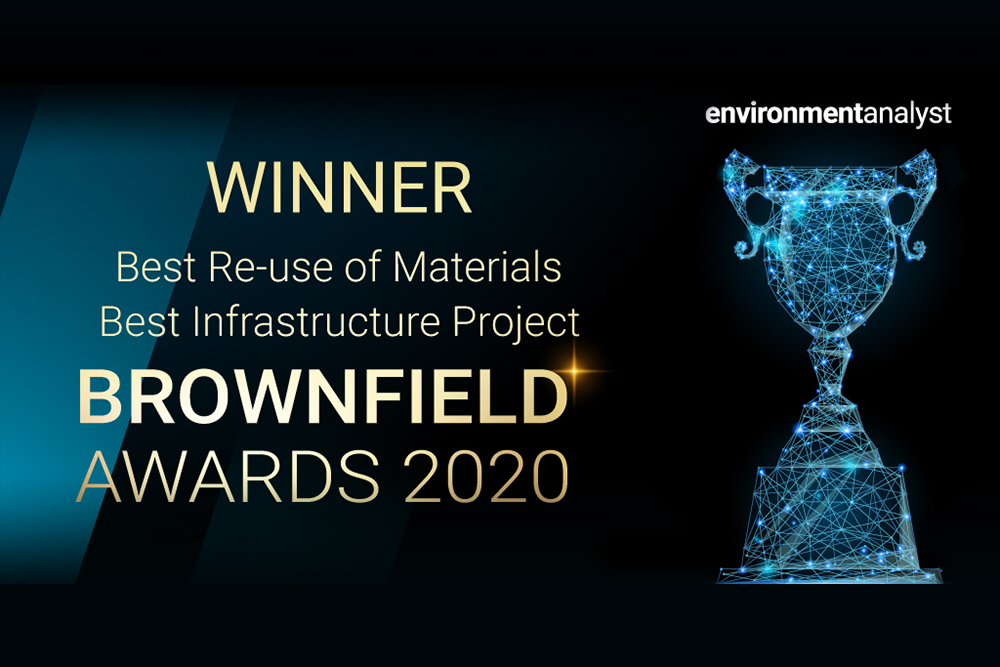 Award success for the Coal Authority
This year we were shortlisted at the Environment Analyst UK Brownfield Awards 2020 in 3 categories for our work with partners on the Mersey gateway project – and went on to win Best Re-use of Materials and Best Infrastructure Project!
Read more about how ochre from our mine water treatment schemes was used to treat soil contaminated with arsenic
Brownfield awards – your questions answered
We had some great questions raised following the Brownfield Development Festival in November, below we'll answer some of the most frequently asked.
What opportunities are there for Mine Energy in different sectors?
We've known about the UK mine energy potential for a while but climate emergencies, the phase out of gas for heat supply and various financial incentives is driving interest in mine energy among Local Authorities, housing developers and industry.
We currently have 33 schemes in the pipeline at various points of delivery, they will require a range of people to be involved including consultants, designers and installers and organisations with interests in the operation and maintenance that follows.
There's a huge opportunity for Innovation too, we're launching an R&D program to improve our knowledge so we can supply that knowledge to the market however it's very much an open door for joint working, we want to talk to people and see where opportunities are and also for others to see opportunities to collaborate.
You can find out more about mine energy and get in touch with us here
Some of the challenges around centralised heat networks has been the capital infrastructure cost and aligning developments time frames with the energy and heat availability. How do you see this being best addressed with the mine energy?
This is where funding from the government under the Heat Networks Investment Project (HNIP) scheme can help to offset capital investments. Energy from abandoned mines has the potential to be a continuous and low carbon heat source and the government want to support this developing industry.
New developments are likely to require this funding for a while yet whilst the market develops, and retro fit mine energy projects remain challenging.
In future, the development of some exemplar projects that demonstrate mine energy will increase interest and confidence and the new Green Heat Investment fund, currently at consultation phase, may help to offset future funding challenges.
You can learn more about the HNIP funding here
Brownfield Development Festival 2020
Planning and regeneration conference 11/12 November 2020
Jeremy Crooks, our head of Innovation is presenting at this year's virtual Brownfield Development Festival 2020, taking place on the 11 & 12 November. This will be a truly fascinating presentation, discussing Abandoned Coal Mines as an Opportunity to Deliver Sustainability and Economic Benefits for Land Development – definitely not one to be missed!
The topics he will be covering are:
The flooding of disused mine-workings beneath the ground of 25% of the UK's population provides significant development opportunities
Mine workings have the potential to make a major contribution to the UK's resilience challenges around climate change, flooding, water supply and land remediation
Abandoned mines offer an exciting solution to developers in a future where there will be no gas heating permitted on new builds from 2025, providing access to an energy source that competes with gas on price but at a fraction of the carbon footprint
You can find out more about geothermal energy, use of water for cooling and storage of waste and renewable energy inter-seasonally. Supporting the UK Government's sustainability objectives and providing economic, social and environmental benefits to developers.
To view the full programme, visit the Brownfield Development Festival website
Brownfield Redevelopment Midlands event
Wednesday 14 October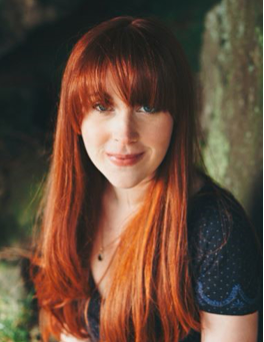 On Wednesday 14 October, Helen Bennett our Technical Lead from the Commercial Reports and Advisory Services team, presented at the virtual Brownfield Redevelopment Midlands event, discussing the opportunities and risks presented by development of brownfield land on the coalfields in the Midlands.
Following on from our presentation, we wanted to share the answers to a couple of great questions raised by our audience in a Q&A,
Starting today with Ochre.
What is ochre and what is it used for?
Ochre (hydro ferric oxide) is an orangey type sludge, kind of like a clay, that can be found at our mine water treatment schemes.
Each year, across our 82 schemes, we prevent 4,500 tonnes of iron solids from polluting water courses and drinking water aquifers.
From this innovative process, we can use and recycle the Ochre produced for many other things.
Ochre in its natural form has been used successfully for many years in land remediation projects as this material is ideal for immobilising contaminants such as arsenic, lead and cadmium.
Read more about ochre and how it can be used on our Ochre page
How can mine water from abandoned mines be used to heat future villages and communities and how does it all work?
When underground coal mines were abandoned, the pumps that kept them dry were switched off and they re-filled with water. This water is heated by geological processes and its temperature remains stable year-round, ranging from 12-20˚C.
So how can mine water be used to heat homes and businesses?
Mine water is pumped to the surface through a borehole and runs through a heat exchanger, which transfers the heat to a fluid that's then circulated around a district heat network.
Heat pumps are connected to the heat exchanger, boost the temperature of the fluid and work at a coefficient of performance (CoP) of 4 (meaning that for every 1kW of electricity you put in, you get 4kW of heat out). In the meantime, the cooled mine water is reinjected back into the mine through a separate borehole, so that it can be reheated and eventually used again.
You can read more in this Engineer article, which features an interview with our head of innovation Jeremy Crooks
Find out how we can help you
Our specialist mine energy team can provide advice, support and consultancy to a range of external stakeholders about projects across the UK.
You can contact us by calling 0845 762 6848 or by emailing us intouch@groundstability.com